I step off the flatbed of the vineyard truck and on to the soil I have come to explore. As I brush straw from my pant leg, winemakers and viticulturists John and Mark Wagner, Cameron and Tim Hosmer, and Tom Macinski guide my group of wine writers through one of Wagner's estate riesling vineyards. This is boutique wine country. Soils and climates vary too drastically from acre to acre to plant more than 3 acres here, and 5 acres there. A rare site lies ahead of us; 30 acres planted on one slope. The vineyard sits on the eastern shore of Seneca Lake. At over 600 feet deep, Seneca serves as a cooler during the summer and a heater come winter. -10°F can kill vines, and therefore Seneca provides insurance. During a recent winter, Wagner Vineyards maintained a steady -6°F while neighboring vineyards on adjacent lakes witnessed -12°F and worse, killing many vines to the ground. As a consequence of location and dutiful viticulture practices, Wagner Vineyards owns 250 acres of vines, many of them 20 to 30 years old, making them a powerhouse in the still fledgling Finger Lakes region. I stand on hallowed ground.
John Wagner steps forward and introduces us to "spare parts viticulture," a necessity in the Finger Lakes. Most vines here have two or three trunks splitting from the root stock, an anomaly in most of the New World. A single trunk is the norm. Here the excess acts as a back up. One trunk may freeze and die, but the other can, if lucky, survive. Between the extreme cold and bedazzling array of soil types (the site specific, color-coded maps may induce a seizure), the Finger Lakes AVA proves a challenging "friend."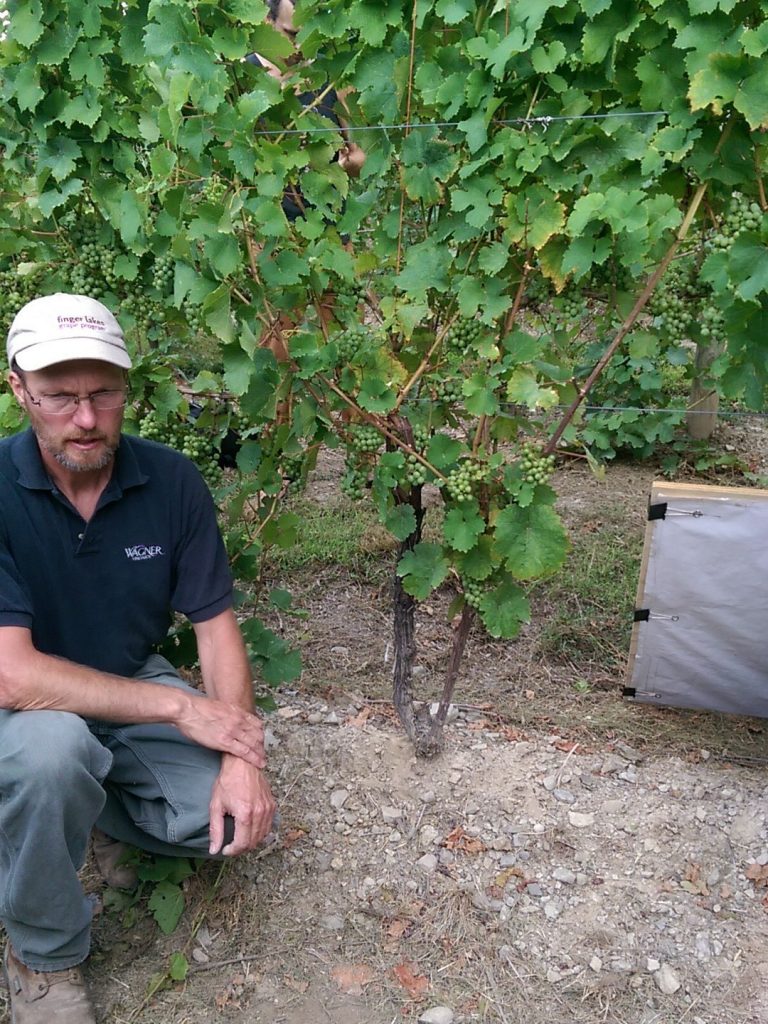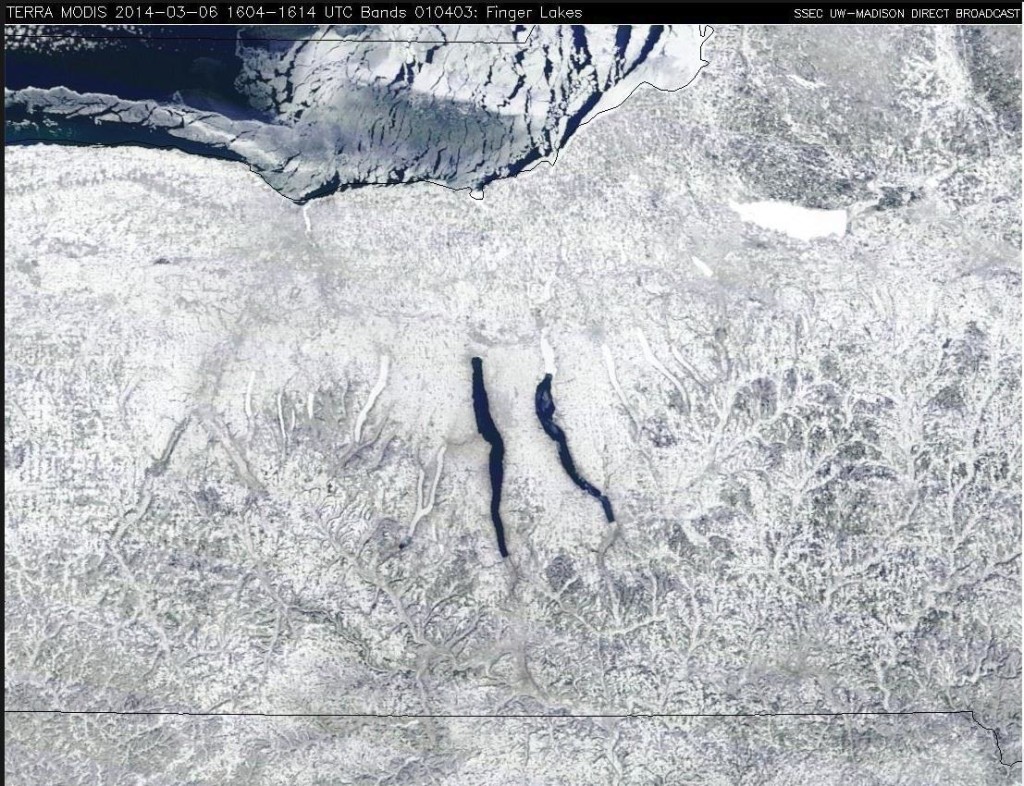 While the Finger Lakes has garnered world-wide attention for 20+ years, the local industry still maintains some youthful awkwardness. The tension between vinifera, hybrids, and native grape varietals* exemplify the point. Those seeking to lift the Finger Lakes global reputation prefer to rip out native and hybrid varietals and replant vinifera, particularly riesling and cabernet franc. The majority of the 100+ wineries in the region have not reached a global audience and produce low volumes of wine. Within the local market, however, wineries have little problem selling hybrid and native varietal wines. The tension is palpable. The debate, like most, presents itself as a duality, perhaps unnecessarily so. Both worlds can exist—world-class vinifera and localized hybrid and native distribution. The global market will only see vinifera coming from the Finger Lakes.
For those seeking to peruse Finger Lakes wines, take advantage of the 2008, 2012, and 2014 vintages, which all resulted in excellent wines. Stick with riesling and cabernet franc to begin. As I tasted my way through wine after wine, producer after producer, the price point on many excellent bottles caught my attention. Most wines fall between $17–$26 range, a great value if you seek small to medium-sized producers working honestly with their wines.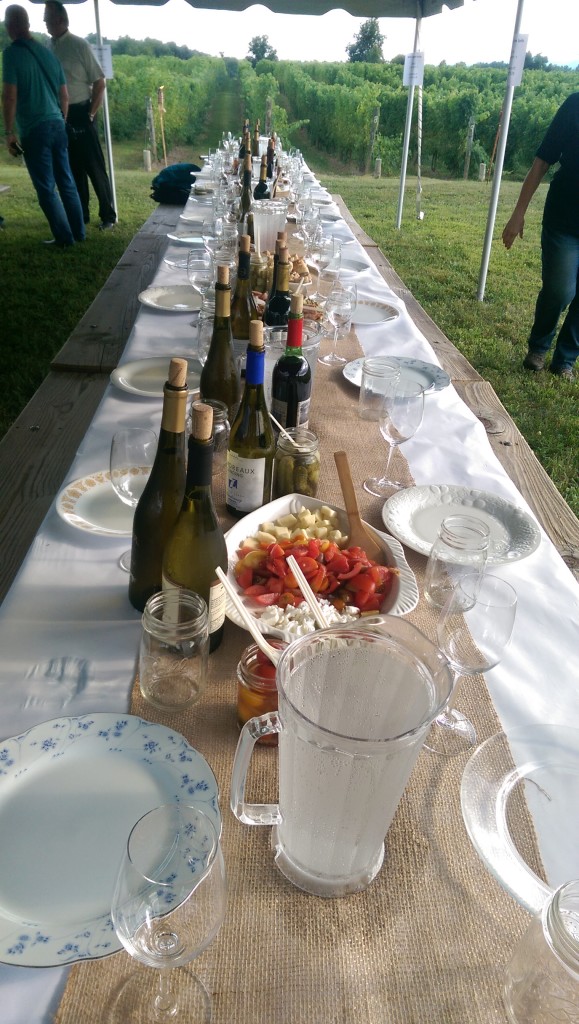 Recommended producers:
Thank you sponsors for the privilege of exploring the Finger Lakes wine region during the 2015 Wine Bloggers Conference. The Finger Lakes can hold its head high.
*Vinifera grapes are recognizable worldwide and originate in Europe. Native grapes, think concord, existed in the United States before European settlers arrived. Hybrids have been created more recently to carry traits from both vinifera and native varietals. Ideally, hybrids exhibit the aromas and flavors of vinifera, but maintain the cold-hardiness of native varietals so that winemakers need not worry about winter kill. Most serious producers acknowledge that hybrids produce inferior wine.