Three wines. Each providing a thumbprint and insight into a winemaker's style. All under one roof. A tour of the Willamette Valley typically provides the curious connoisseur an experience with Pinot Noir, soils and AVA variations, winemaking style, and brand image. The preeminent role of site, however, leaves the taster wondering what effect the winemaker had in comparison to the plot of land and farming that raised the grapes.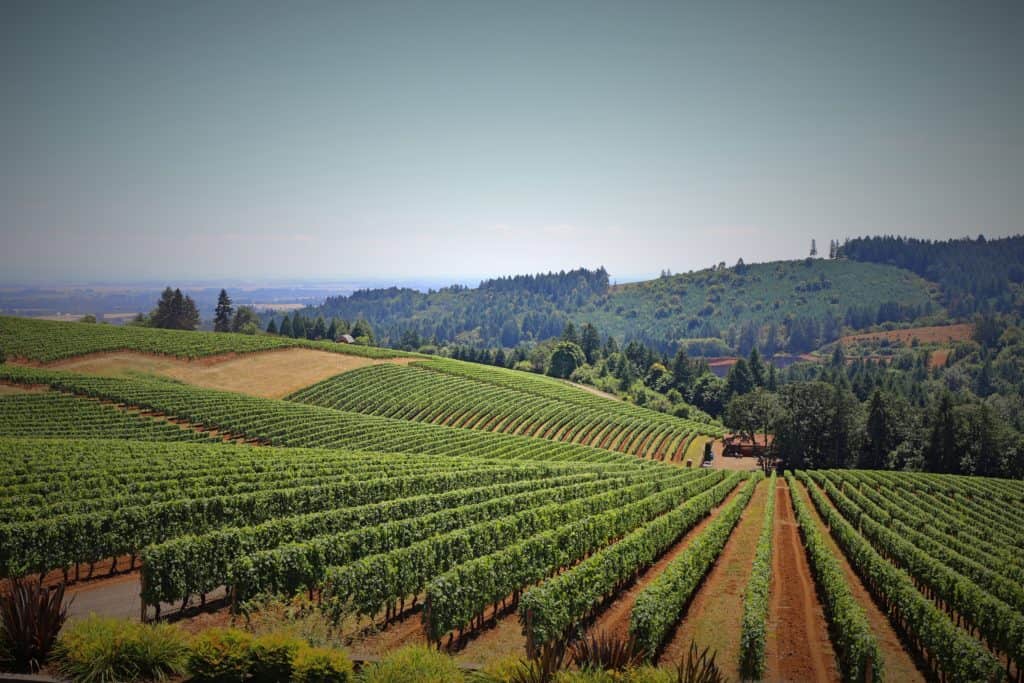 Enter Bella Vida Vineyard. Located in the rust-hued hills of Dundee, the motherland of Willamette Valley Pinot Noir, Bella Vida contracts three noteworthy Willamette winemakers to each craft a Pinot Noir that highlights this site and the essence of their winemaking style. As a 26 acre vineyard, each winemaker works with very similar fruit tended by the same vineyard manager. This culminates in a memorable and deeply informative tasting experience.
In the middle of the tasting, owner Steve Whiteside poured a trio of 2012 vintage wines from his three winemakers—Jacques Tardy of Torii Mor, Jay Sommers of J. Christopher, and Brian O'Donnel of Belle Pente. Each wine demonstrates that winemaking impacts our experience with a wine profoundly.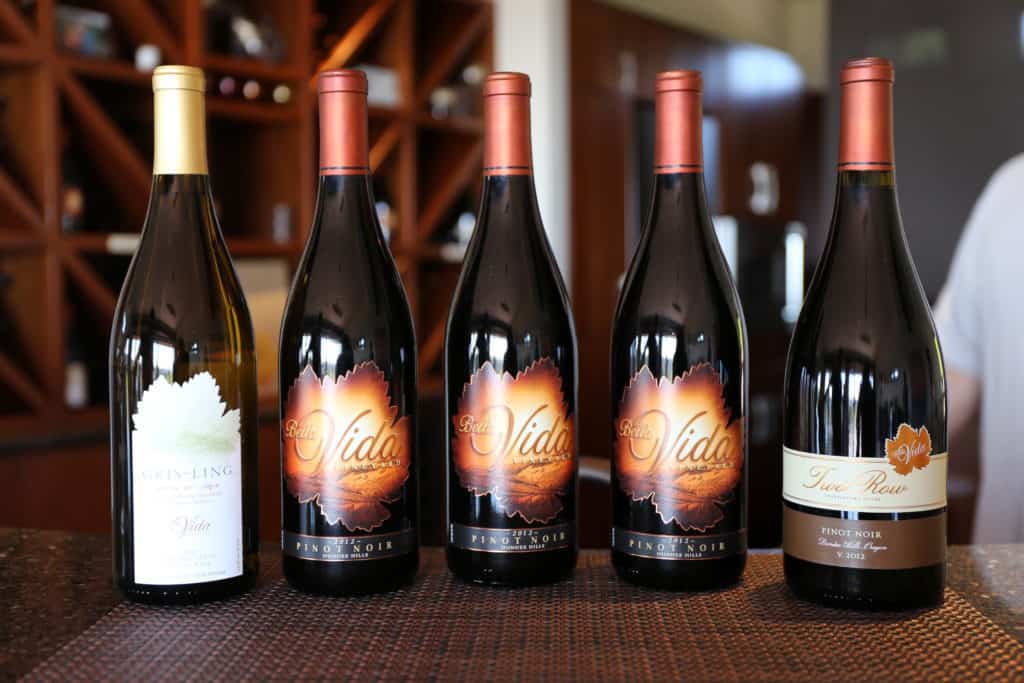 2012 Bella Vida Tardy Pinot Noir
Pure ruby in color, lifted aromas of red cherry and spice leave no doubt that this is Dundee Hills wine. In the background, a hint of mushroom adds intrigue. With lithe body, medium-plus acidity, and a finish that carries memories, this wine will clearly benefit from aging. I have a bottle in my cellar to investigate. Excellent.
2012 Bella Vida J. Christopher Pinot Noir
A darker-hued wine with a blue rim, this wine leans into the darker fruits with spiced blueberry melding with tilled earth. A balanced wine all around. While my least favorite of the three wines, it undoubtedly sings of Pinot Noir while holding its head high. Delightful.
2012 Bella Vida O'Donnell Pinot Noir
Minimalist winemaking creates a suave-textured wine with black cherry, bramble, and floral kisses. My tasting crew unanimously declared this their favorite, in large part due to the mouthfeel. Excellent.
With production at about 150 cases for each of these wines, visitors to the valley will likely never touch these gems unless they visit the vineyard personally. The opportunity to taste the decision-making and ethos of each winemaker will captivate any wine enthusiast. The fact that the fruit hails from such a stunning site—both visually and viticulturally—makes this a must visit tasting room on your next trip.