Wine fanatics and Northwest-rooted wine drinkers take note; American Wine Story will leave you swooning for the open air of the West, and an ethereal glass of Riesling (or Pinot Noir or Doubleback). Created by Three Crows Productions, the film will undoubtedly snare those who appreciate wine documentaries like Somm. The opening series expresses well the allure, the caress that captures wine lovers and never, ever lets go. Well respected and novice wine advocates alike divulge their personal coming-of-wine story (Scott Wright, Dick Erath, Harry Peterson-Nedry, Drew Bledsoe, Pascal Brooks, to name a few). Have a great glass in hand as you watch—it may bring tears to your eyes. Katherine Cole divulges her experience of wine doing just this, bringing tears through its sheer energy and beauty.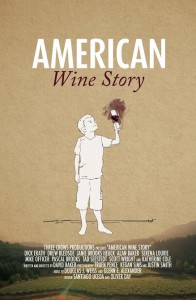 Drones and time-lapse photography help create a grandiose scale for the film. Ultimately, however, American Wine Story is a tale of grit, risk, and persevering pioneers. The central narrative shares the heartbreaking history of Brooks Winery, a Willamette Valley winery founded by Jimi Brooks. Jimi came home from his youthful, post-college venture in France with a drive to make old-vine Riesling in Oregon's Willamette Valley. After building his winery to the edge of breakout success, he passed away suddenly from an aortic aneurysm at the age of 38. His friends and colleagues collaborated with his distant sister, Janie Brooks Heuck, to keep the winery alive and thriving. Pascal, Jimi's son, now owns the winery, and may one day soon take a lead role in the winery. First he needs to finish college and reach a legal age to consume wine.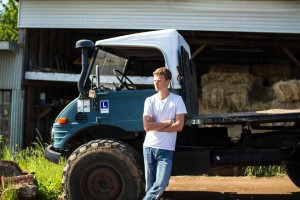 Despite the swooning and heartfelt retelling of Brooks' story, the film effectively and impressively stares directly at the gritty realities of winemaking and relationships. It becomes evident that Janie Brooks Heuck lives in an alternate orbit from her counter-cultural, nomadic brother, Jimi. Janie followed the upper-middle class American dream in all its glory and sterile plainness. Those who value the ideals embodied by Jimi's life may find Janie a bit sour. Impressively, the film does not over-glorify any one individual, but rather shows humans struggling to find meaning in their relationships and work while wading through the muck of death, debt, and grape must.
Pop a cork, settle in, and let the beauty of clean cinematography and human drive wash over you. You can find American Wine Story on Amazon Prime Instant Video, iTunes, and Google Play. You can also buy the DVD online.