There are no short cuts.
As a new "insider" to the wine trade, I walk the hallowed halls with antennas tuned for insight. For one, I hope to uncover the vineyard gems that supply the best value Pinot Noirs in the valley. I, like many of you, spend most of my nights sipping wines in the $10-$20 price range. The Willamette Valley, however, only seems to deliver $20-$60 Pinot. How can we reconcile this dilemma?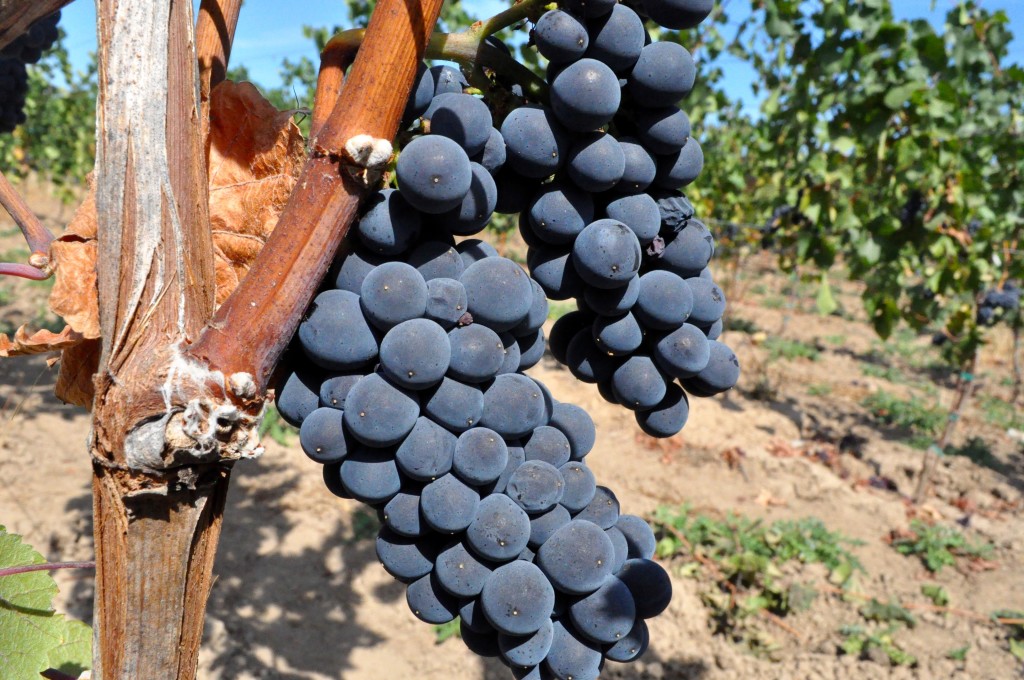 Nearly half of Oregon producers purchase all of their fruitº from independent vineyards or significant estate vineyards owned by others. These wineries do not own vines, and as a consequence pay the market prices for their fruit. Pay $1600 per ton for your Pinot Noir, and you will get your $15 bottle from the Willamette Valley. Unfortunately, it will taste like it too, as these vineyards often rest on the flat lands outside of the blessed zones for primo Pinot Noir. Pay $3000 per ton for your Pinot, and you will start producing wines that sing. . . and you will charge $30 per bottle to cover the cost. Many have touted, "Great wine is made in the vineyard." This is a truth, and as a consequence winemakers pay for quality wine. There are no short cuts.
Unless. Unless the producer owns an estate. Those who own a vineyard and make wine from it have unique opportunities, especially when they have owned portions of their vineyards long enough to bury the loan notes. Through ownership, they have fixed their costs for fruit*. If this estate is on ideal vineyard land, and if the owner and winemaker value producing value, and if they have volume enough to sustain a business**, and if they do not build a lavish, over-the-top winery and tasting room, then they could possibly produce memorable $18 Pinot Noir in the Willamette Valley. This estate likely needs to be outside the sexiest AVAs, or the allure of that name will tempt the hands in control to charge the prices they can command. Importantly, the $18 bottle will only be one of many wines offered by this winery, and the rest will fall into the $25-$60 price range to support a balanced ledger.
The odds of the stars aligning for you, the hopeful consumer? Minimal. Reality leaves me craving $15 Willamette Valley Pinot Noir that inspires, and thankful I receive industry discounts. Quality cannot come from wine cellar magic. "You can make a bad wine out of great fruit, but you cannot make a great wine out of bad fruit." For the $10-$20 seekers of quality Willamette Valley Pinot Noir, a handful of producers do compassionately craft affordable, insightful Pinot. Ultimately, though, the economic winds of this challenging varietal blow, like a February gale, against us.
*Fixed cost is not 100% literal here. Tax payments will rise as land values increase, and labor costs for tending the vines will increase over time. However, you purchased the land at a set price, and you have locked in that value.
**5 acres of Pinot Noir will not allow you to produce $15-$20 Pinot Noir of quality if you want to sustain a livelihood, rather than take a vow of poverty (very few fit this bill).
ºhttp://industry.oregonwine.org/wp-content/uploads/Final-2014-Oregon-Vineyard-and-Winery-Report.pdf