I, like any good wine shopper, seek out producers over-delivering for their price point. In the nearby Willamette Valley, this means $20-$35 Pinot Noir that tastes like the giants at $50-$80. Last weekend I stopped by Bergström Wines, a hallmark producer in the valley. What I found buckled my knees. The first swirl and smell of three of the four Pinots I tasted left me staggering. Life paused, oh my word, there is a fourth dimension kind of wines.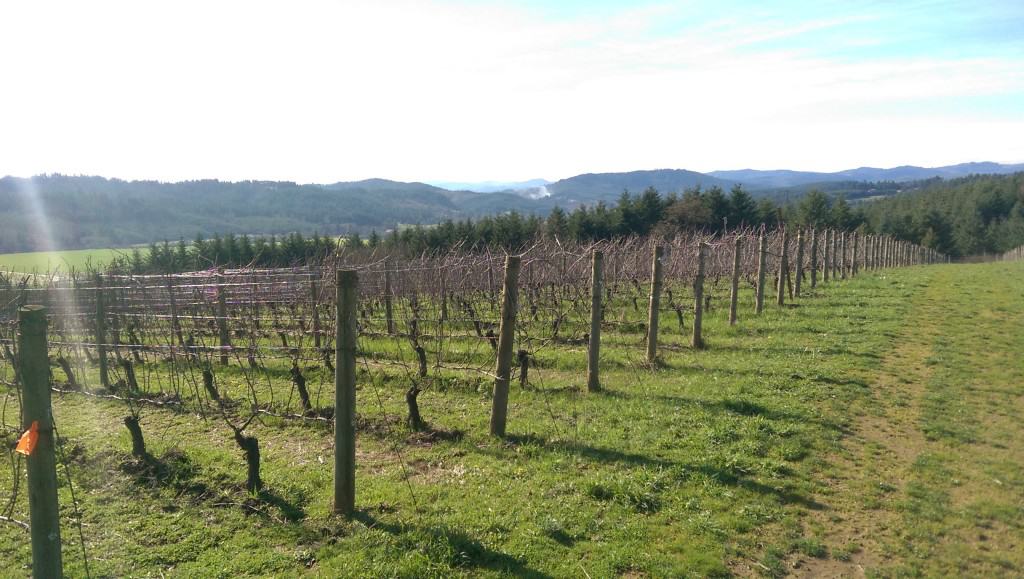 It started with the 2013 Le Pré du Col Vineyard Pinot Noir. The aromatics took me to another realm. This wine is untouchable. Strawberry, earth, and pine forest mingle seductively and profoundly on the nose. The mid-weight palate adds cherry cola and soft tannins. This is a knee-buckling, tear-inducing wine—memorable and awe-inspiring. Stellar.
Having tasted the Le Pré du Col, I honestly didn't care what the rest of the wines tasted like. I could have simply basked in the afterglow of that singular experience. However, the line-up continued to caress my interest, never letting me down from my cloud. The 2013 Silice Pinot Noir followed with its own unique path to Pinot Noir enlightenment. Chocolate covered strawberry and cherry aromas lead with silky, pure, red-fruit on the palate. The fine-grained tannins and strawberry preserve acidity weave smooth layers into the medium-bodied core. An eye-brow raising wine that floats effortlessly between density and buoyancy. Stellar.
This is the first time I have rated two wines as stellar at one tasting. I still encourage all to seek the hand-crafted gems over-delivering at affordable price points. Bergström Wines reminds me, however, that some (only some) have earned the hefty tariffs they charge. If you have the opportunity to taste their wines or purchase a bottle, do not hesitate.