The holidays are coming. Breathe in, breathe out. We benefit from a few deep breaths, and so do most wines we consume today.
This past winter I brought a 2012 Owen Roe DuBrul Vineyard Cabernet Sauvignon to Minnesota to share with dear friends. We intended to open and enjoy the bottle prior to heading out to a larger gathering. I had tasted this Cabernet multiple times, and had always deeply appreciated the duality of density and litheness omnipresent in the wine, as well as the layered aromatics. Once gathered, we corked the bottle with pomp, poured, swirled, and tasted. We sipped away over the course of twenty minutes while catching up. To my disappointment, I realized I made an amateur mistake by not opening and decanting this beauty an hour or two prior.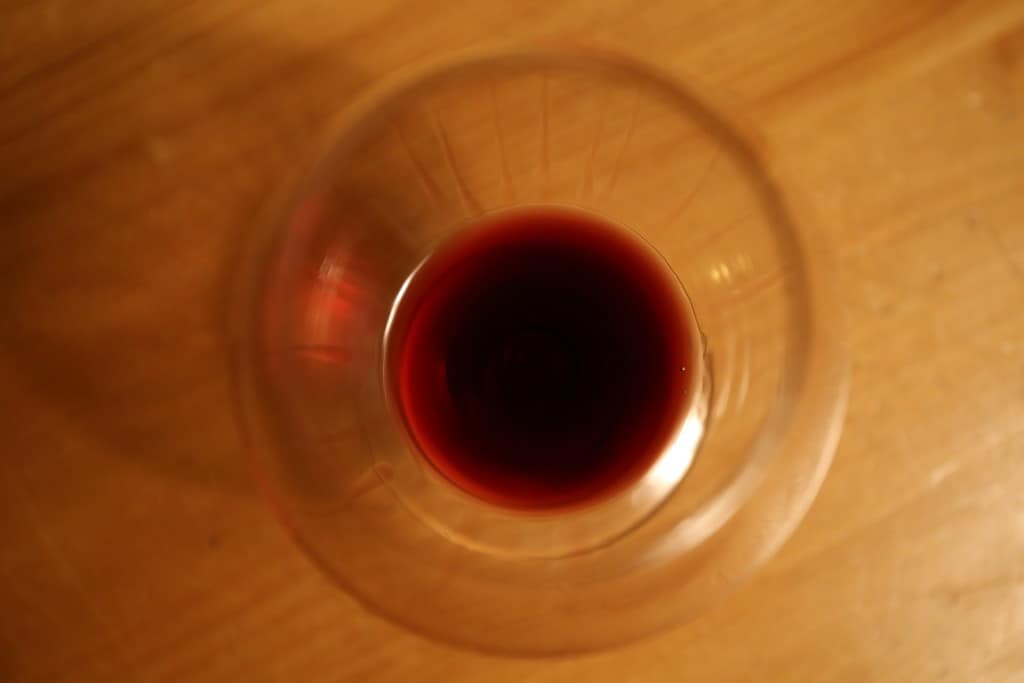 Today, we almost universally consume wine young. Roughly 95% of my cellar, for instance, contains wines from 2012 to the present.* I certainly dream of a well stocked cellar filled with the vintages of yore, but the winds of our time blow persistently against these aspirations. First, most of the great age-worthy wines of the world cost more than $30 a bottle. While winemakers produce hundreds of thousands of cases in this upper-tier price range every year, only a tiny percentage of the wine drinking public buys these wines. Beyond the price tag, most of us don't store wine long-term. We simply don't own root cellars like our ancestors did. Wine needs cool, consistent temperatures, and ideally consistent humidity, to age gracefully.
Thankfully, winemaking has evolved. Aging is no longer a requirement for red wine, because winemakers can now extract flavor compounds and color while simultaneously minimizing harsh, astringent tannins. These techniques allow fresh fruit characteristics to shine along with some level of intriguing secondary aromas and smooth tannins. Aging wine naturally softens abrasive tannins (not uncommon in great wine when young), but the market has managed to speed up time. How we love control.
Our technological advances leave us with a plethora of young wines that need time to "breathe" in order to show their best traits. Technically speaking, the wines need to oxidize. Oxidation results in a multitude of tiny, chemical reactions that often make young wines more enjoyable. Through oxygen exposure, youthful wines release their aromatics. In youth, wines are like tight rose buds. Aeration encourages the opening of the flowers and aromas, revealing the rose's full potential. The Owen Roe DuBrul Cabernet, for example, can go from "yum" to eyes-wide, knock-you-back-in-your-chair "whoa" thanks to aeration. The aromas broaden and deepen, while also providing more nuance and intrigue. These qualities seduce most wine drinkers.
So what to do. The best options involve a decanter or aerator. A decanter is any vessel that can contain a bottle of wine. Most decanters are made of glass with a broad base. Decanters achieve the goal of aerating the wine, however, the majority of the aeration takes place when you pour the wine into the decanter. More recently, aerators have taken hold in the market place. They come in many forms, but all introduce moderate to substantial amounts of oxygen into the wine. Some attach directly to bottles, allowing the wine to pour through the aerator into the glass. The third and simplest option requires you to open a bottle 4-24 hours in advance. If you open it 1-2 hours prior to serving, pour the wine into stemware as early as possible, and encourage guests to swirl their glasses.
Aerating red wines may well be the best strategy to improve your enjoyment of wine, as well as your guests' pleasure. Take the time to reap the benefits of oxidation.
Closing note: Decanting old wines can kill them. If a wine has slowly oxidized through the cork over ten or twenty years, further oxidation can suck the remaining life out of the wine. Like a rose at the end of its blossom, the wine holds a fragile, crisp-edge beauty at this age. Do not disturb the moment by over aerating the wine.
*If you drink whites alone, no worries. Drink them young, and all shall be well. Nearly all whites present themselves best in youth.