Those with a pulse on the wine industry have familiarized themselves with a new additive called Mega Purple, and its brethren Mega "Cherry Shade" and Mega Red. These concentrates are made from the teinturier grape, a lesser known, though massively produced, varietal from the steamy central valley of California. This grape is used to fill portions of bottles under $10 (and often higher priced wine, shhhhh). If your wine provides nothing more specific than "California" as its geographic location, you will be drinking some Teinturier, likely straight juice and concentrate.* 

Mega Purple is not inherently evil, nor is the grape used to make it. For most of us, our simple economic realities will require us to consume some (or even a lot of) Mega Purple. Some evidence suggests that most bottles under $15 use some form of the concentrate. Why? It rounds out the flavor in bottles lacking fruit, adds richer color, smooths bitter tannins from hard press, and, perhaps most important to the industry, provides consistency. Some wineries, especially mega-wineries, want a dependable, repeatable product. All of the benefits and trappings of this industrial model show in the finished wine. Economies of scale—check. A "go-to" bottle under $10—check. Wines using Mega Purple, however, notoriously mask or even eliminate varietal and locational character. The dark-underbelly of this relatively new phenomena* is a loss of place—homogeneity. 
Place matters. Not only in wine. Dr. Woodard, a mentor and professor of mine, spoke eloquently of the grounding nature of our native environment—the oaks in our neighbor's grove, the Cardinal aggressively hoarding the bird feeder, the tall, fat thunderheads steadily trodding across the prairie. This sense of place is powerful. Energy giving. Life giving.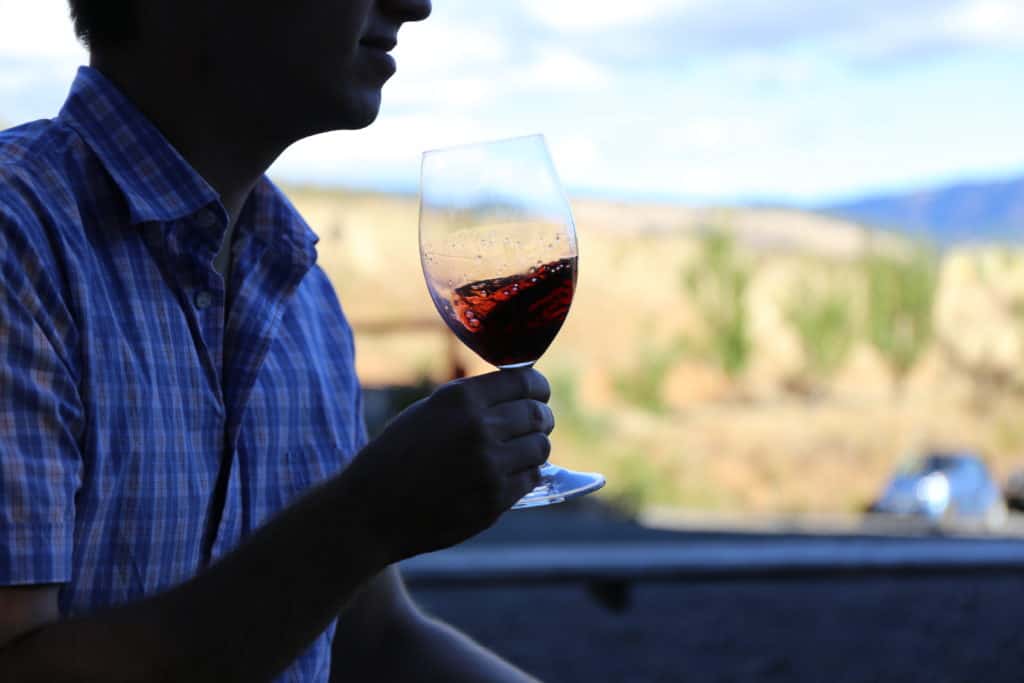 ​
In front of me sits a bottle of 2011 Fourmen Pinot Noir from Vista Hills Vineyard in the storied Dundee Hills of Oregon. I swirl and smell place—bright, candied cherry, hints of earth, and acid. While industrial wine may be an enjoyable reality, or one forced upon us, we all benefit from taking the time to seek out bottles, at least on occasion, that speak of a specific place. With some care, conversation with local wine shop owners, and wise purchasing (case discounts, for example), wines of place can be found at many price points ($12 for my bottle tonight). 
Tonight, I drink to diversity. I drink to place.

Reasonably priced wines of place**:
Beaujolais, France 

Muscadet, Loire Valley, France

Southwest France 

Douro, Portugal

Toro and Jumilla, Spain

Columbia Valley, WA—seek out second label wines from esteemed producers. Example: StoneCap Wines.

Occasionally, if patient, even the Dundee Hills of Oregon's Willamette Valley 
*For clarity sake, filters and additives have long been used by wine makers. Mega Purple-styled concentrates are, however, relatively new.
**Get to know a knowledgeable steward at your local wine shop to find wines that allow the terroir from these regions to speak—not all wines from these locales are produced with fidelity.