I recently had the fortune to sit down with Aurélien Fiatdet of Terroirs Originels and Tom Monroe of Division Winemaking Company for an exploration of cru Beaujolais. Held at the SE Wine Collective, Aurélien led an intimate group through a 15 minute overview of the region before pouring seven distinct Crus ranging from the 2016 vintage to 1995.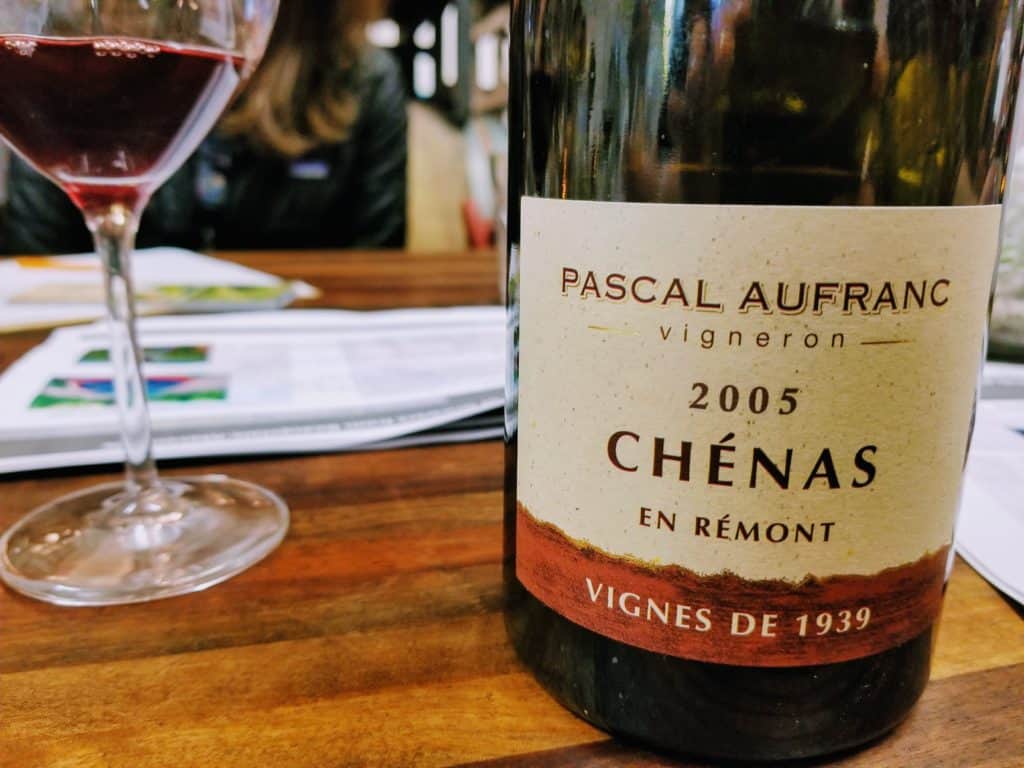 For decades Beaujolais was cast aside as a land of cheap, monodimensional Beaujolais Nouveau. This "one trick pony" had much more to offer, however. Inspiring grower producers existed through the years, but wallowed in the shadows. No hyperbole. Top level Crus sold for $9-$12 in the American market, leaving no margin for these small production winemakers. Thanks to the persistent efforts of a handful of independent producers (Gang of 4), the rise of prices in Burgundy/Bordeaux/Rhone, and the megaphone of somms, cru Beaujolais has gained traction.
Rightfully so! These wines hail from high elevation vineyards ranging between 800-1700 feet with ideal granite and volcanic soils. The wines tasted at this event come from a group of producers that farm their estate vineyards with serious care, and the wines receive small lot treatment—hand harvesting from bush vines, semi-carbonic maceration with a large portion of whole clusters, and aging in large neutral oak foudre or concrete vats. The resulting wines sing the praises of the varietal, Gamay, and the unparalleled terroir for this grape.
Tom Monroe, co-leader of the tasting, champions Gamay himself, making more Gamay bottlings each vintage than any other Oregon producer. Other revered winegrowers, including Brick House, Chehalem, Bow & Arrow, have also dabbled, some for decades. With the cool-climate of the Willamette Valley well-respected for the other Burgundian varietals, it makes sense that the region would test the vinous waters of Gamay. And they have found success. Festivals like I Love Gamay and national press evidence the varietals growing reputation in Oregon.
However, Tom and most other Oregon producers still genuflect east in the morning as they tend their Gamay vines, or punch down the cap of fermenting Gamay must. Beaujolais reigns supreme. The wines swirled and tasted last week provide the evidence.
Notes from the two standouts with a list of the other wines tasted:
2016 Pascal Aufranc Vignes de 1939 Chénas ($17): Bold aromatics of ripe raspberry, white pepper, and granite fold lusciously into the mesmerizing palate, which provides pleasing yin-yang tension and structure, all boding well for the present and at least a decade in the cellar. 25 acre vineyard. 92 points.
2013 Domaine Pascal Aufranc Lingum Julienas ($20): Medium purple with dry cherry, kirsch, and dried marjoram seducing the senses. Nice delineation through the palate with a pinch of pepper adding intrigue. 20% neutral oak. 92 points.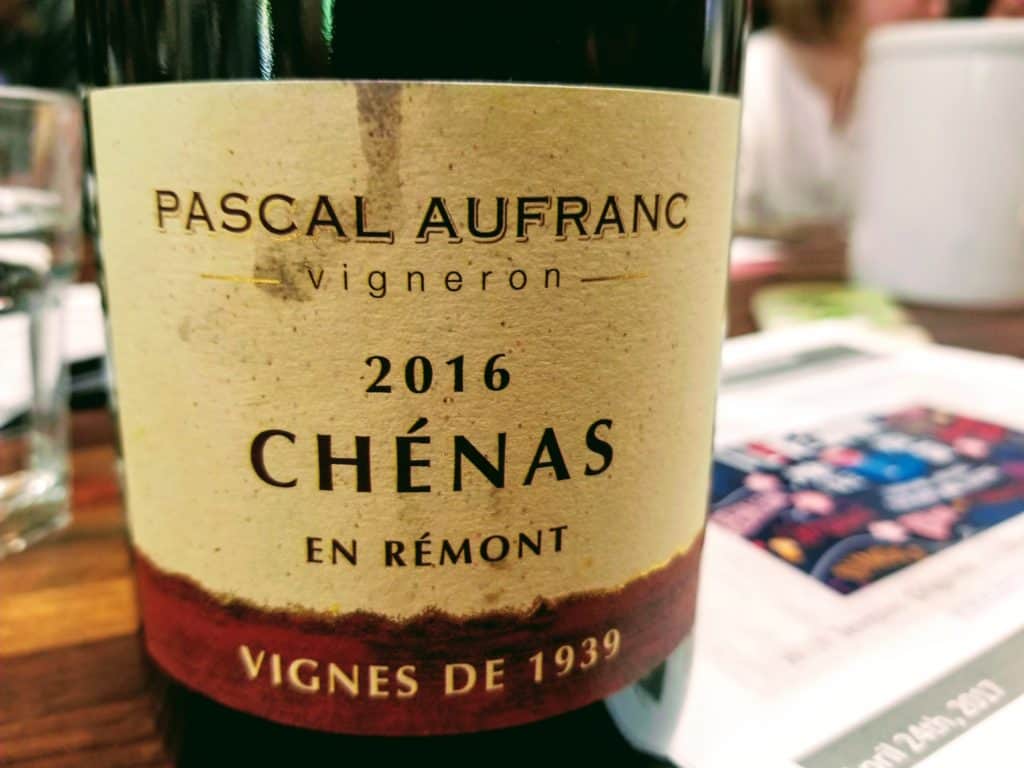 2015 Robert Perroud L'enfer des Balloquets Brouilly ($17)
2015 Lucien Lardy Les Thorins Moulin-à-Vent ($20)
2015 Jean-Paul Thévenet Vieilles Vignes Morgon ($30)
2005 Pascal Aufranc Vignes de 1939 Chénas
1995 Robert Perroud Pollen Brouilly